Current/ forthcoming events
6 April 2017 6:00 – 8:00 pm
Adamah Family Ties Exhibition launch event
Manchester Central Library (Exhibition area, Lower Ground Floor)
Exhibition launch, with an introduction to the exhibition by Natalie Fiawoo of Black Cultural Archives, Brixton and live performance by Adamah descendant, poet TuggS.T.A.R
Light refreshments available from 6pm.
Free, but please book through Ticketsource (see above), by emailing rrarchive@manchester.ac.uk or on  0161 275 2920- we need to know numbers for catering purposes.
Download the Family Ties – Launch flyer
22 April 2017 1:30 – 3:30 pm
Family Ties – The Adamah Papers
Tracing your African Caribbean Roots workshop with Adrian Stone
Manchester Central Library (Performance Space 1,  Ground Floor)

Adrian is an experienced genealogist who has researched his own family history for over eight years from his African ancestors to Jamaica.  This unique workshop will offer you the opportunity to search your own family tree, learn about the tools you can access and gain first hand tips from the expert.
Free, but please book through Ticketsource (see above), by emailing rrarchive@manchester.ac.uk, or on 0161 275 2920
Space is limited, so early booking is advisable to secure your space. Participants will need to bring a laptop or tablet to the workshop.
Download the Family Ties workshop flyer
30 May, 31 May 2017 6:00 – 8:00 pm
Just An Ordinary Lawyer
Manchester Central Library (Performance Space,  Ground Floor)
Tayo Aluko's new one man musical stage play
"The British Empire was trying desperately to hold on to its colonial possessions by any means … and the foul would often override the fair."
Nigerian Tunji Sowande quietly breaks through multiple barriers to become Britain's first Black judge in 1978. Also a fine concert singer and keen cricket lover, he muses on international politics and history as they affect the Black world from Africa to the USA and Britain, from the point of view of one who would rather watch sports, and spread love and peace through the medium of song.
Recalling heroic sporting achievements alongside epoch-defining political events, Tayo Aluko follows the multi-award-winning Call Mr. Robeson with another "brilliantly put together history lesson delivered as art."
Tickets £8.00 – book online here
From February 2017
Manchester Central Library (Exhibition Space, Lower Ground Floor)

It's all change in the exhibition area on the lower ground floor of Central Library, which has been home to the Legacy of Ahmed display since October. 

If you didn't get a chance to see the exhibitions on the Manchester Refugee Support Network 'Were You There?' project and The Art of Amang Mardokhy when they were here last year, you'll be pleased to know that they have returned to the exhibition space – drop in and see them while you're visiting the library!
Recent events
October 2016 – January 2017
Legacy of Ahmed Project Exhibition
Manchester Central Library (Exhibition Space, Lower Ground Floor)
During library opening hours:
9:00 am – 8:00 pm Monday-Thursday
9:00 am – 5:00 pm Friday and Saturday
1 December 2016 10:00 am – 5:30 pm
Celebrating black, minority ethnic, refugee and migrant heritage
Manchester Central Library
An event for not-for-profit organisations that want to celebrate their BME, refugee or migrant heritage.
Would you like to deliver a project that celebrates your community's heritage? Wondering how to build a strong project?
The Ahmed Iqbal Ullah Education Trust and the Heritage Lottery Fund (North West) can help you. Come to our free joint event on the 1st December at Central Library.
See the poster for more information
October 2016
Black History Month
Friday 30 September 7:15 – 8:45 pm
Black History Month Greater Manchester 2016 launch event
Manchester Cathedral
Book via Eventbrite
Thursday 6 October 5:30 – 7:30 pm
Photographing Britain's Black History
Manchester Central Library
Book via Eventbrite

Friday 14 October 5:30 – 9:00 pm
Legacy of Ahmed Project Commemoration
Manchester Central Library
Event by invitation only, but the exhibition will be open to all from October to December

Tuesday 25 October 6:00 – 7:45 pm
Ray Costello: Black History in Liverpool & soldiers in WWI
Manchester Central Library
Book via Eventbrite
Thursday 8 September 1:00 – 2:00 pm, Manchester Central Library (Ground Floor, Performance Space 1)
Treasures of the Black Cultural Archives
Lunchtime talk by Victoria Northridge, Collections Manager at the Black Cultural Archives in Brixton, who will be giving  a talk/presentation to share one of their collections: that of  Autograph – the Association of Black Photographers.
Free, but please book through Eventbrite.
Thursday 25 August 2:00 – 3:00 pm, Manchester Central Library (Lower Ground Floor)
Storytelling activity
Drop-in session – listen to  one of our stories and take part in a crafting activity based on the story.
Part of the Summer Holiday Events at Manchester Central Library 
Black and White – an Oral History of Nigerian Immigrants.
The photo exhibition will be in our library until 7 July.
Saturday 9 July 12:00 – 4:30 pm Performance Space Manchester Central Library
The Little Book of Answers
Hosted by THE LITTLE BOOK OF ANSWERS and University of Manchester Sociology
What does it mean to be British? Join us for an exploration of identity, Britishness and citizenship.

The event is based on visual artist Laura Malacart's book 'The Little Book of Answers' which is created using the answers from the UK citizenship test. Shown in alphabetical order, the answers seem a collection of data, a musical score or concrete poetry. 

Come along, have a look at the answers and see what YOU think they say about citizenship and identity. You might even like to try guessing the missing questions…

Laura Malacart has invited collaborators to join her to explore the work and there will be discussions and performances throughout the event.

Everybody welcome. Feel free to drop in for a few minutes or stay longer.

https://www.facebook.com/thelittlebookofanswers/
Manchester Children's Book Festival: 
Saturday 25 June 10:00 am – 4:00 pm, Geoffrey Manton Building
Rosamond Street West, Manchester M15 6LL.
Manchester Children's Book Festival Family Fun Day
We'll be telling stories and crafting, as well as selling our books at a special Book Festival price. Look out for us in the storytelling tent at 10:30 am and 1:00 pm.
Events for Manchester Histories Festival
Saturday 4 June 2:00 – 4:00 pm, Longsight Library
Longsight Communities: Learn about the past 30 years of Longsight's history and
diversity.  Talks by local activists Bob Day, Safina Islam and John Nicolson, explore the importance of community organisations the Roby, Ananna (Bangladeshi Women's Organisation), and South Manchester Law Centre.
Free, but please book.
Tuesday 7 June 1:30 – 5:30 pm, Performance Space 2&3, Manchester Central Library
Community Showcase: co-hosted by The Ahmed Iqbal Ullah Education Trust and the
Heritage Lottery Fund NorthWest, BME community groups share and showcase their Manchester heritage projects. Stalls, exhibitions, presentations and talks by:  Manchester Refugee Support Network; Creative Hands Foundation; Alchemy Arts; WarmHut; Afristar; Millenium Powerhouse; Southern Voices; Manchester Aid to Kosovo and more!
Free, but please book.
Saturday 11 June 10:30 am – 4:00 pm, Manchester Town Hall
The MHF's Celebration Day provides a focus for the festival bringing together histories
and heritage groups from across Greater Manchester. The Ahmed Iqbal Ullah Race Relations Resource Centre and Education Trust will be there alongside our Archives+ partners.
Wednesday 18 May
An Introduction to Oral History
 at Manchester Central Library
This self-contained day course, organised jointly by the British Library and the Oral History Society, aims to be an informal and practical introduction to oral history interviewing with an opportunity to handle recording equipment and discuss some of the issues around oral history, life stories and memory. Places are limited to twelve per day course and demand exceeds available places, so please apply early. No previous experience of oral history is required. Each course is led by one of the BL/OHS-accredited trainers.
The programme includes:
What is oral history?: understanding memory
Getting started: aims and objectives, who to interview, question approaches
The interview: do's and don'ts
Practical work: an introduction to recording equipment and practice interviewing
After the interview: summarising, transcription, copyright, archiving
Thursday 5 May 5:30 – 7:30 pm
Is China colonizing Africa?
Performance Space, Manchester Central Library
The first of two public lectures on the growing economic relationship between African and Caribbean countries and China Africa International with the Ahmed Iqbal Ullah Race Relations Resource Centre
This first lecture will be given by Professor Adams Bodomo of the University of Vienna.  Professor Bodomo has lectured and published widely on the topic of Africa – China relations.  The second lecture – date to be announced – will be given by Ambassador, the Honourable Professor Richard L. Bernal, OJ, Counsellor for Jamaica Inter-American Bank and Professor of Economics at the Sir Arthur Lewis Institute of Social and Economic Studies at the University of the West Indies.
Book through Eventbrite:
https://chinaafrica.eventbrite.co.uk
Click on the leaflet to view full-size and download.
Thursday 21 April  5:00 – 7:00 pm
Professor George Lipsitz
From Plessy to Ferguson: The Racialization of Time and Place
The Arts Lecture Theatre, Samuel Alexander Building, Lime Grove, University of Manchester
Public lecture followed by reception.
Professor George Lipsitz is Professor of Black Studies and Sociology at the University of California, Santa Barbara. He is a visiting Taylor Fellow in the Division of English, American Studies and Creative Writing (EAC) at the University of Manchester, and we are co-hosting this event with the University.
Book through Eventbrite:
http://plessytoferguson.eventbrite.co.uk
Click on the leaflet to view full-size and download.
Friday 11 March – Friday 29 April
Gyani Sundar Singh Sagar's Moped Showcased
Location: Ground floor Manchester Central Library, near the café/oculis.

Gyani Sundar Singh Sagar (1917-1996)
A Man for all People
On 15 November 1976 a law was passed that allowed Sikhs to wear turbans on motorcycles. A Mancunian, Gyani Sundar Singh Sagar, was widely credited as bringing about this historic amendment. This was not the only time he stood up for the turban and Manchester.
A Sikh scholar and political activist, Sagar was born in India. He graduated from the University of Amritsar and first visited England in 1940. The family settled in Manchester in 1947 after Indian partition.
Victory for the people of Manchester
In 1959 Gyani Ji was refused a job on the buses unless he wore the regulation peaked cap. He refused and began a campaign to persuade Manchester Corporation's Transport Committee to adjust their uniform policy. Several years and rejections later, Gyani Ji organised a petition and gathered 2000 Sikh and 3000 non-Sikh names. The petition was presented to Lord Mayor Nellie Beer and in December 1966 Manchester Corporation finally allowed Sikh bus workers to wear turbans as part of their uniform. He responded this with "A great day for Sikhs but a victory for the people of Manchester".
Leader of the Pack
With the introduction of the Motorcycle Crash Helmets Act of 1972, Sikhs were forbidden from wearing turbans on motorcycles. Gyani Ji led the fight to amend this law. He argued that if Sikhs were allowed to die in two world wars wearing turbans they should have the choice to ride a motorcycle with a turban. In 1976 he bought a moped and rode it with pride wearing his turban. He was arrested several times and refused to pay the fines until he was sentenced to a week in HM prison at Strangeways.
Press and TV were gathered for his release and witnessed him mounting his moped to ride home. He was stopped by the police seven times on his journey home and was ready to face prison again. However on 15 November an amendment  went through parliament allowing Sikhs to ride motorcycles wearing turbans. Again Gyani Ji thought this was a "victory for common sense and the people of Britain."
Manchester Central Library has a permanent exhibition about the turban campaigns in the Radical Manchester interactive in Archives+.  For two months only we will showcase Gyani Ji's original moped, lovingly restored by his sons.
Holocaust Memorial Day
Wednesday 27 January
Moss Side and Hulme People and Places
Monday 7 December 2015, 5:00 – 7:00 pm
Performance space, ground floor, Manchester Central Library

Do you have memories of Moss Side and Hulme ?
Join us to look at our collection of photographs, c1980, donated by Elouise Edwards.
Maria Noble will share her own thoughts and lead discussion on the photographic themes:
Buildings and landscape; Community; Activism
Bring along your own photographs to add to the collection and be scanned on the day.
Africa International: Pan African Campaigns in Retrospect
Wednesday 25 November, 5:00 – 7:30 pm
Performance space, ground floor, Manchester Central Library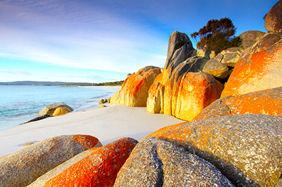 Part of the Ahmed Iqbal Ullah Race Relations Public Lecture Series:
Lectures on Africa
Prof. Abubakar Momoh – Director, Electoral Institute, Abuja, Nigeria.
Topic: Nkrumah, Ghana and After
Dr. Ama Biney – Editor, Pambazuka – A Pan-African Electronic Journal.
Topic: Fanonist "Pitfalls" of the Pan-Africanist movement since 1945.
Maria Noble – Educationist and Community Activist
Topic:  Ras Makonnen: Manchester Black Radicals
Dr Gamal Nkrumah – President, Pan-African Associations & editor of the Al Ahram Weekly Newspaper, Cairo
Topic: Religion and Conflicts in Africa
You Hide Me – African Art in British museums
Wednesday 21 October, 5:30 – 7:30 pm
Performance space, ground floor, Manchester Central Library
This evening event includes a screening of two short films exploring African Art in British museums and the impact of colonialism on cultural traditions in African countries. The first film – Challenging Neo-Colonialism (22 minutes) – was filmed by the Workers' Film Association in Manchester in 1983 and features Ngugi Wa Thiongo, prize-winning Kenyan author. This is followed by You Hide Me (20 minutes) – made by Ghanaian filmmaker Nil Kwate Owoo in 1972, tracking the discovery of Ancient African art and artefacts in the basement of the British Museum. The film screening will be followed by panel discussion and Q&A. Members of the panel include Dr Nick Merriman (Director, Manchester Museum); Wowo Wauters (WFA); and  Dr Paul Okojie (Law, Manchester Metropolitan University), chaired by Peter Fell (University of Manchester).
Joint event with North West Film Archive for Black History Month
Book tickets
The Different Voices of Nina Simone
Tuesday 13 October,  1:00 – 4:30 pm
Performance Space, Manchester Central Library
Shirley May, director /artist and poet, will be facilitating a workshop for the AIURRRC: "The Different Voices of Nina Simone."
Shirley May recently became one of the 67 "Change Makers",a new award given by the South Bank, for her work in influencing the landscape of poetry for young people nationally and especially in Manchester. She works with the collective Young Identity of which she is one of the co-founders in 2006.
Shirley will be looking at the work of the icon Nina Simone, her lyric writing and activism. She will be running a writing workshop.
Nina Simone (1933–2003) sang a mix of jazz, blues and folk music in the 1950s and '60s. A civil rights activist, she wrote songs promoting the Civil Rights Movement. She was a pianist, civil rights activist, singer, journalist …
Bring your favourite Nina Simone song lyrics to the workshop or any black female songstress whose lyrics you have liked and have had a profound influence on who you are. And together let's create and right or wrong work inspired by these great women.
There will be two workshops; each workshop will last for one and a half hours, from 1-2:30 and from 3:00-4:30. Workshop participants will be encouraged to share their work at the open mic session in the performance space later in the day.
There are limited numbers for the workshops, so places will be allocated on a first come, first served basis. If you have a preference for the first or second session please indicate this when booking your place.
Workshop bookings
Inspired by 'The Different Voices of Nina Simone'
Tuesday 13 October,  5:30 – 7:30 pm
Performance Space, Manchester Central Library
Following on from the afternoon poetry workshops , Inspired by 'The Different Voices of Nina Simone' will allow workshop participants to share their work with a wider audience. Other poets are also welcome to share work which is relevant to the theme of Nina Simone and other black women singers whose lyrics they have found inspiring, and/or to read a favourite lyric.
Tickets (free)
Storytelling and crafting
Monday 24 August 11:00 am – 12:00 noon
Lower ground floor, Manchester Central Library
Reading from one or more of our children's books, and related craft activities.
More information
Spotlight session – Asian Youth Movements (Tandana Collection)
Wednesday 1 July, 12:30 – 1:30 pm
at the handling table on the ground floor, Manchester Central Library
In the 1970s a new generation of Asian youth were coming of age in the UK. Unlike their parents they identified as British, and were not prepared to tolerate the racism they faced. Asian Youth Movement organisations formed around the country to fight for justice, equality and for the right to live without being victimised. Their motto 'Here to Stay! Here to Fight!' captures the radical nature of their activism. The Tandana Collection at the Ahmed Iqbal Ullah Race Relations Resource Centre contains a fascinating selection of papers of the Bradford and Sheffield movements. This spotlight session is an opportunity to browse through this archival collection, including newsletters, photos and pamphlets.
Manchester Children's Book Festival – Family Fun Day
Saturday 27 June 2015 10:00 am – 4:00 pm
A full Saturday of free activities in the Geoffrey Manton Building at Manchester Metropolitan University's All Saints Campus (opposite the Commonwealth Aquatics Centre on Oxford Road). Come along and join the fun – there'll be something for everyone, from pre-readers and nursery age-children to teens and families. And, as well as story-telling, arts, crafts and workshops, there'll be a bustling market-place of stalls and exhibitions to browse and enjoy. We will be there with crafting activities for the children (and the grown-ups too if they want to join in!)
See the full Festival programme
Help us bring Journey to Justice to Manchester
Friday 26 June 1:00 – 4:00 pm
Central Library Performance Space

Journey to Justice is a mobile exhibition which uses media and music, poetry and interactive installations, to tell the stories of the fight for social justice. As the exhibition travels around the country, the aim is to work with local communities to explore the stories of their fight for freedom, equality and human rights.

The Ahmed Iqbal Ullah Race Relations Resource Centre are hosting a taster session on 26 June to look at the work which has been done so far, and to explore the possibility of bringing Journey to Justice to Manchester next year. If you are interested, and especially if you have suggestions for potential venues and audiences or sources of funding, please see the invitation and contact hannah.niblett@manchester.ac.uk 
Museums and Academics Network Event: North West Film Archive and Race Relations Resource Centre Archive
Thursday 11 June 2015 2:00 – 5:00 pm
Central Library Performance Space
The third in this series of museums and academics network events is co-hosted by North West Film Archive (Manchester Metropolitan University) and the Race Relations Resource Centre (University of Manchester), at their shared home in Manchester Central Library.
Join us to find about our nationally important collections and how we can support academics and researchers. As university collections we have expertise to offer, but are keen to develop our links with colleagues from across the North West, and hear your ideas for using our collections in teaching and research.
This event is also open to professionals from other collections and museums, as we continue the wider discussion about how museums and academics in the North West can work together.
Book your tickets on Eventbrite
Public Intellectuals: A Conversation with Professor Aneez Esmail
Challenges for the NHS: Diversity in the Making of a National Institution
Monday 18 May 6:00 – 8:00 pm
Central Library Performance Space
Immigration and the future of the NHS are two of the most prominent issues in the 2015 election. Rarely visible in these debates is the fundamental role played by immigrant doctors and nurses in shaping the development of the NHS as one of Britain's key institutions. At the same time, healthcare is one of the most significant arenas of everyday life in which people encounter ethnic diversity. Drawing on his experiences as a Manchester GP, academic researcher and social activist, this public conversation with Professor Aneez Esmail explores how dealing with diversity has changed healthcare in Britain, at a time when the NHS is seen as facing radical new challenges and pressures.
Aneez Esmail is Professor of General Practice at the University of Manchester and was Associate Vice-President for Social Responsibility & Equality and Diversity between 2006-14. He has worked as a GP for almost three decades and was Medical Advisor to the Shipman Inquiry. His pioneering research on racial discrimination in the medical pharmacy profession was recognised internationally with the award of a Harkness Fellowship at Harvard Medical School. He has published extensively on public health, including on the prevention of cot deaths, the epidemiology of solvent abuse, preventing paediatric admissions and the evaluation of telemedicine. Professor Esmail has been co-chair of the BMA Equal Opportunities Committee and President of the Medical Practitioners Union.
Book your tickets on Eventbrite
British Born Chinese – public launch screening and discussion
Thursday 30 April 2015 5:00 – 7:00 pm
Central Library Performance Space
Dr. Elena Barabantseva (Project leader and co-producer), Politics, University of Manchester presents a documentary film about the experiences of Daniel and Kevin, boys born to Chinese migrants and living in Manchester. Made over the course of two years in experimental reflexive and participatory style, the film explores the challenges faced by the two boys seeking to reconcile their Britishness with Chineseness.

There will be a discussion following the film with the first published British Born Chinese novelist, PP Wong, Senior Lecturer in International Relations, Dr. Véronique Pin-Fat and the director of the film, Andy Lawrence.
Book your tickets on Eventbrite
Lisapo – the Congolese Tales: film screening
Thursday 19 March 2015  5:00 – 7:00 pm 
Central Library Performance Space
Lisapo has recorded, preserved and shared the untold stories of the Congolese community living in Greater Manchester.  The oral histories collected for this project are now included in our archives.  A performance featuring song, spoken word, narration, moving image, theatre and dance was created from these stories and presented at Band on the Wall in June 2014.
At this event, an edited film of the Lisapo performance will be shown, you will hear from some of the people interviewed for the oral histories, and be able to see an extract from a documentary about the creation of the performance.
Book your tickets on Eventbrite
Civil Rights at the handling table
To link in with Martin Luther King Day (19 January) , we will be showcasing some of our popular and more unusual Civil Rights material:

When: Wednesday 21 January, 12.30 – 1.30

Where: Handling table, Central Library Ground Floor
Free, drop-in, all welcome!
We're currently processing an interesting and diverse collection of primary material from 1970s America, including Black publications, political pamphlets and education campaign material. Come and have a peek at what we've got, learn something new or share your own knowledge (you may know more about it than we do!)
Nana Bonsu Exhibition
Ahmed Iqbal Ullah Race Relations Resource Centre, Lower Ground Floor, Manchester Central Library, St Peter's Square, Manchester M2 5PD
20-31 October 2014
Known as Chief Nana Bonsu (the honorary title conferred on him by African Mancunians), Beresford Edwards was one of the founding fathers of the African Caribbean community in Manchester.
Berry fought racism and defended the rights of black people in the UK ever since he made his home in Moss Side, Manchester and was voted one of the 100 greatest Black Britons in 2004.
The banners which will be on display telling his story are from the exhibition created by First Cut Media and Performing Arts with the support of the Heritage Lottery Fund  – see http://nanabonsu.com/
The Curious Incident Of The Gurkha Knife
a mini drama of an epic story
Manchester Central Library (Performance Space 3, Ground Floor), St Peter's Square, Manchester M2  5PD
Saturday 1 November 2014  1:30 – 3:30 pm
Based on a true story of a Gurkha knife on display in a shop in Deansgate, Manchester in 1915 we journey to Holland, South Africa, Nepal and India celebrating unseen heroic characters and stories in times of war.
Written and performed by Anjum Malik, multi lingual Poet, Scriptwriter and teacher of creative writing.         www.anjummalik.com
This is an Ahmed Iqbal Ullah Education Trust project, funded by the Heritage Lottery Fund and supported by Arts Council England, Manchester Metropolitan University and Cartwheel Arts.
https://www.eventbrite.co.uk/e/the-curious-incident-of-the-ghurka-knife-tickets-13042302879
---
More information
Keep up to date with the latest news and events here and on our Facebook and Twitter pages.
You can see our latest photographs on Flickr, and on our blog you'll find commentary, opinions and discussion points about things which are in the news or topical.
If you'd like to be put on the mailing list for our regular email newsletter, please add your contact details here.
Read our latest newsletter here.