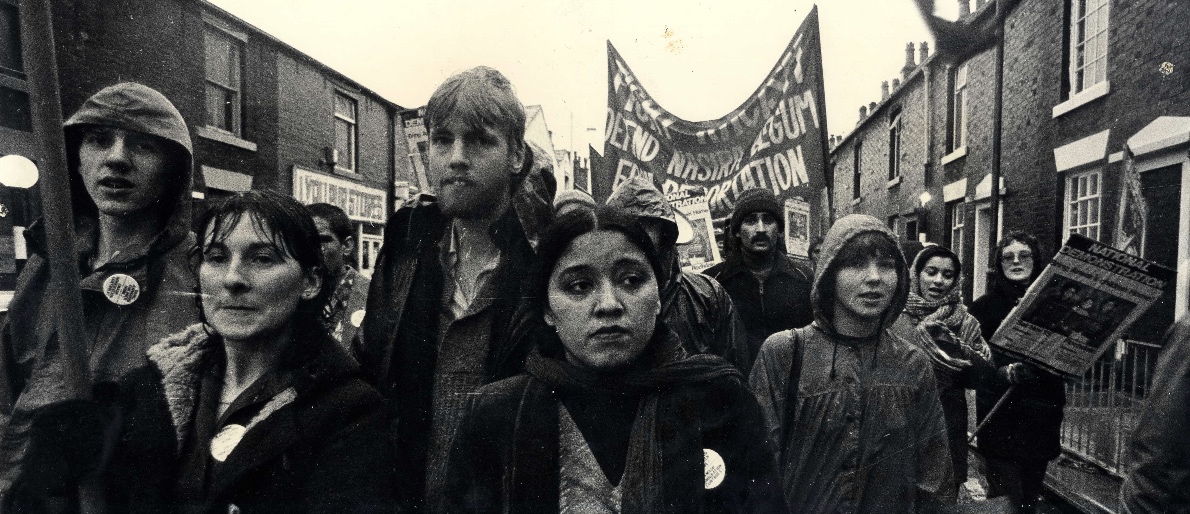 Our Archive Collection
Explore our extensive archives documenting local Black, Asian and Minority Ethnic community history.
Our Community Work
We deliver talks and training at community events, workshops and conferences.
Our Library
Our library collection has over 14,780
titles, covering topics including culture
and identity, history, politics, and local
studies.
Our Sound Archive
Access excerpts from our collection of recorded life stories
Ahmed Iqbal Ullah RACE Centre and Education Trust
The Ahmed Iqbal Ullah RACE Centre and Education Trust is a specialist open-access library and archive, focusing on the study of race, migration and thinking about race, anti-racist activism and the fight for social justice. We are recognised as a centre of excellence in oral history work, Global Majority community-led collecting and ethical community engagement. We work ethically and sensitively with Global Majority communities to explore, document and share their histories, cultures and experiences.
We work with the heritage sector to deliver ethical and anti-racist collections-based practice, and to build anti-racist organisations.