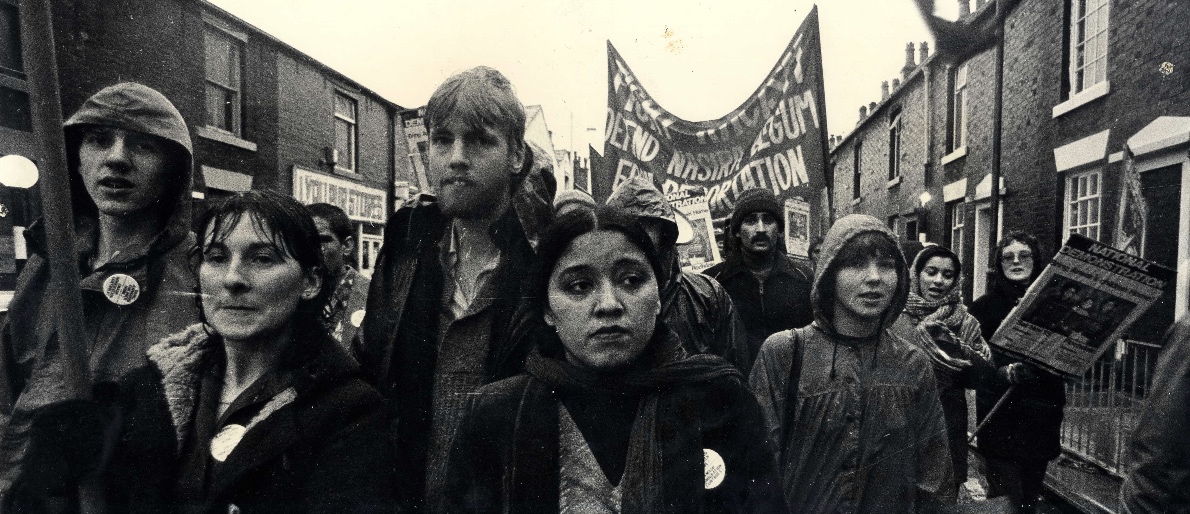 Our Archive Collection
Explore our extensive archives documenting local Black, Asian and Minority Ethnic community history.
Our Community Work
We deliver talks and training at community events, workshops and conferences.
Our Library
Our library collection has over 14,780
titles, covering topics including culture
and identity, history, politics, and local
studies.
Our Sound Archive
Access excerpts from our collection of recorded life stories
AIU Race Relations Resource Centre and Education Trust
The Resource Centre is free to visit and includes hundreds of books on the history of race, migration and ethnicity. Our archive contains a wide range of documents, leaflets, posters, photographs and ephemera donated by global majority communities across Greater Manchester. The Education Trust offers ongoing training to community groups with an interest in producing archive- quality research materials. We can also help with other aspects of project planning and delivery–from bid writing support to workshops, exhibition space and the long-term preservation of your research.
Please get in touch if you would like to discuss a project idea