We are delighted to announce the appointment of our first poet in residence, Shirley May, one of the best known and loved performers on the Manchester poetry scene.
Shirley May has performed in the North West, nationally and internationally, appearing at the Nuyorican Cafe in New York and the Calabash writing festival in Jamaica.
Shirley has recently received an honorary fellowship from the Royal Society of Literature for her support work for young writers in the communities she works in. She is already a visiting fellow at Manchester Metropolitan University and has now become an artist in residence at our centre,
Shirley is working on a new book and a music project with another local legend Johnny Jay, to be published in 2021.
She is the director of Young Identity writing collective, which primarily works with 13-25 year olds. Young Identity works in partnership with Contact Theatre, HOME and MIF and Trafford Housing Trust.
Shirley believes her role is to make both performance and page poetry accessible to young people in Manchester. She has worked for 18 years to promote a culture around performance poetry to make it "cool" and happening by mentoring and supporting new writers in schools and community groups.
Shirley and her team of young writers and mentors believe that the voice of young people in writing is as valid as adult writers. She seeks to free "de inna voice."
Her peers are Lemn Sissay, Kei Miller, Khadijah Ibrahiim, Malika Booker, Kae Tempest, Roger Robinson and Saul Williams. She has worked alongside great names in poetry by offering a platform for their work to be showcased, at events that she has organised. Many of these events can be seen on YouTube, such as Speakeasy and One Mic Stand.
Shirley is featured in anthologies by Suitcase Press and Crocus Books.
Shirley May's first poetry collection, She Wrote Her Own Eulogy, slips in and out of a distinct patois voice of her mother's homeland, tells of diaspora and what home means; published by Wrecking Ball Press.
She's a motivational speaker and through her work, she tries to inspire, challenge and give tailored advice to groups and individuals, especially around creating personal goals and looking at ways to achieve them, by signposting them to groups and organisations with training and development at their heart.
As poet in residence, Shirley will be working with our collections to create 3 creative responses which will be shared with a wider audience and form part of our 21st Anniversary Celebration archive.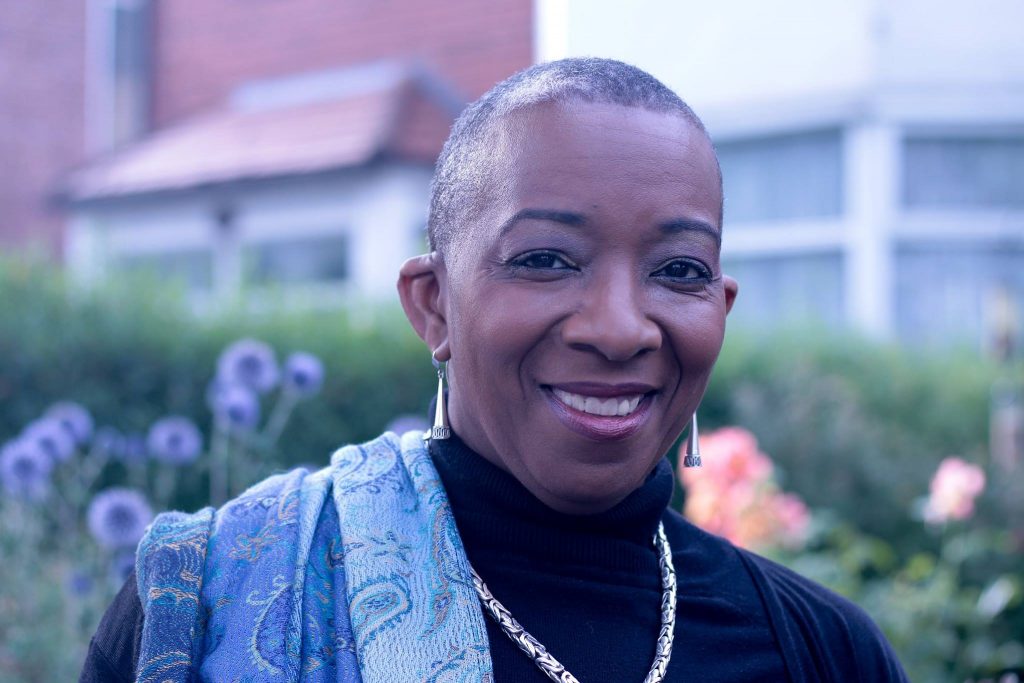 She will also be leading workshops with young people from Manchester secondary schools and sixth-form colleges which will encourage students to think about poetry and performance by using AIURC collections.  Finished student contributions will be shared and hosted on our different platforms.
This is an exciting new venture for us, and we look forward to discovering a new artistic perspective on our collections.
Video Links
Young Identity overview
Shirley May – My Mama's Suitcase