Visit our pop-up exhibition, based on Lucy Bland's book, Britain's Brown Babies: The stories of children born to black GIs and white women in the Second World War.
In October 2019, the AIU Centre hosted author Lucy Bland for the launch of her book, Britain's Brown Babies. The book, which is now available in our library, reveals the little-known history of the mixed-race children born to black American servicemen and white British women during the Second World War.
Based on extensive interviews and including over fifty photographs, the book presents the stories of more than fifty of these children. During the event, Lucy Bland brought to light the struggles they faced, including racism in a (then) very white Britain, and a lack of family or a clear identity. Her talk was followed by a Q&A with the audience.
Lucy Bland's research for this book has now been transformed into an informative, engaging pop-up exhibition, which we are very pleased to host here at Central Library until March 31st.
The seven panels cover the history, lives and experiences of these mixed-race children, from the arrival of their black GI fathers to Britain during the war, to some details of these individuals' lives as adults. Some of the most heart-felt and surprising information can be found on the panels which cover adoption of the mixed-race children, and the reunions of many with their parents.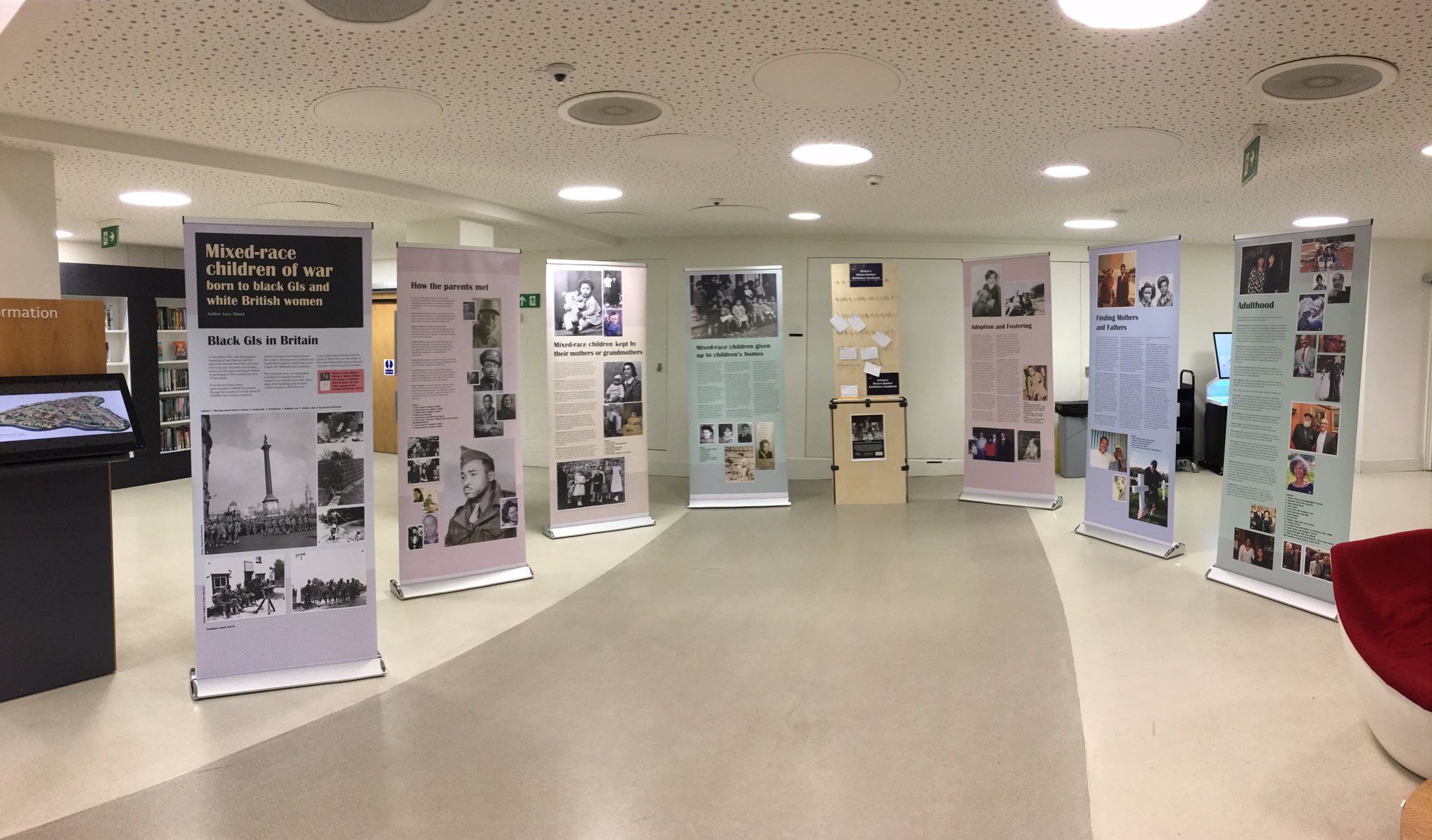 The exhibition can be found on the Lower Ground Floor of Central Library, in the library link space, and will be available until March 31st. Please remember to leave your thoughts and feedback!