During these difficult and trying times, we are finding comfort and inspiration in creativity. As we've each been sharing our crafts and creations, we realised that doing and making is an important part of many of the stories in our collections too.
Please see below for some of the connections we've made so far – and stay tuned for more!
Knitting with Jo Robson – CIFTC Project Archivist
As a team we're always admiring Jo's beautiful knitted items. Jo recently discovered that making yarn to craft clothes was also an important part of the lives of individuals who recorded oral histories in the Kashmiri Lives project that she has been working on.
Below is an extract from one Kashmiri Lives oral history:
"When I was little and there were—obviously there were no electricity or anything and the nights seemed darker, colder and longer. And obviously in that mountainous agrarian society where you are reliant on your own works, making robes, like making yarn for your own clothes, you did that when you had time. The only time people had time was at night where it was very cold, you couldn't sleep for long time, there was a fire lit in the middle of the house and the people sat around it, spinning yarn, cooking for cattle and all sorts. And the children used to be in grandad's lap, he had the shroud over you to keep you warm and at that time while working they told folk stories and the folk stories varied."
And below is Jo's own experience:
"We have quite evenings round the fire (wood burner) in our house, the TV or Radio is our story teller or we sit and chat. This is also my only time to craft – not a necessity as it is in the Kashmiri mountains but I do make things of use."
Please send us your knitting pics!
2. Cooking with Hattie Charnley-Shaw – Collections Access Assistant
If there's one thing that being at home provides it's more time to spend on lunch! Instead of rushing a sandwich together to take to work, Hattie adapted the recipe for this tart to work with what was in the cupboard and fridge.. which was somewhat limited!
The rose-like design done with the thinly cut vegetables reminded Hattie of the fantastic photos we have in our Ananna archives of a Pitha Party in 2018. A pitha is a rice cake common in Bangladesh, filled with sweet or savoury filling – delicious!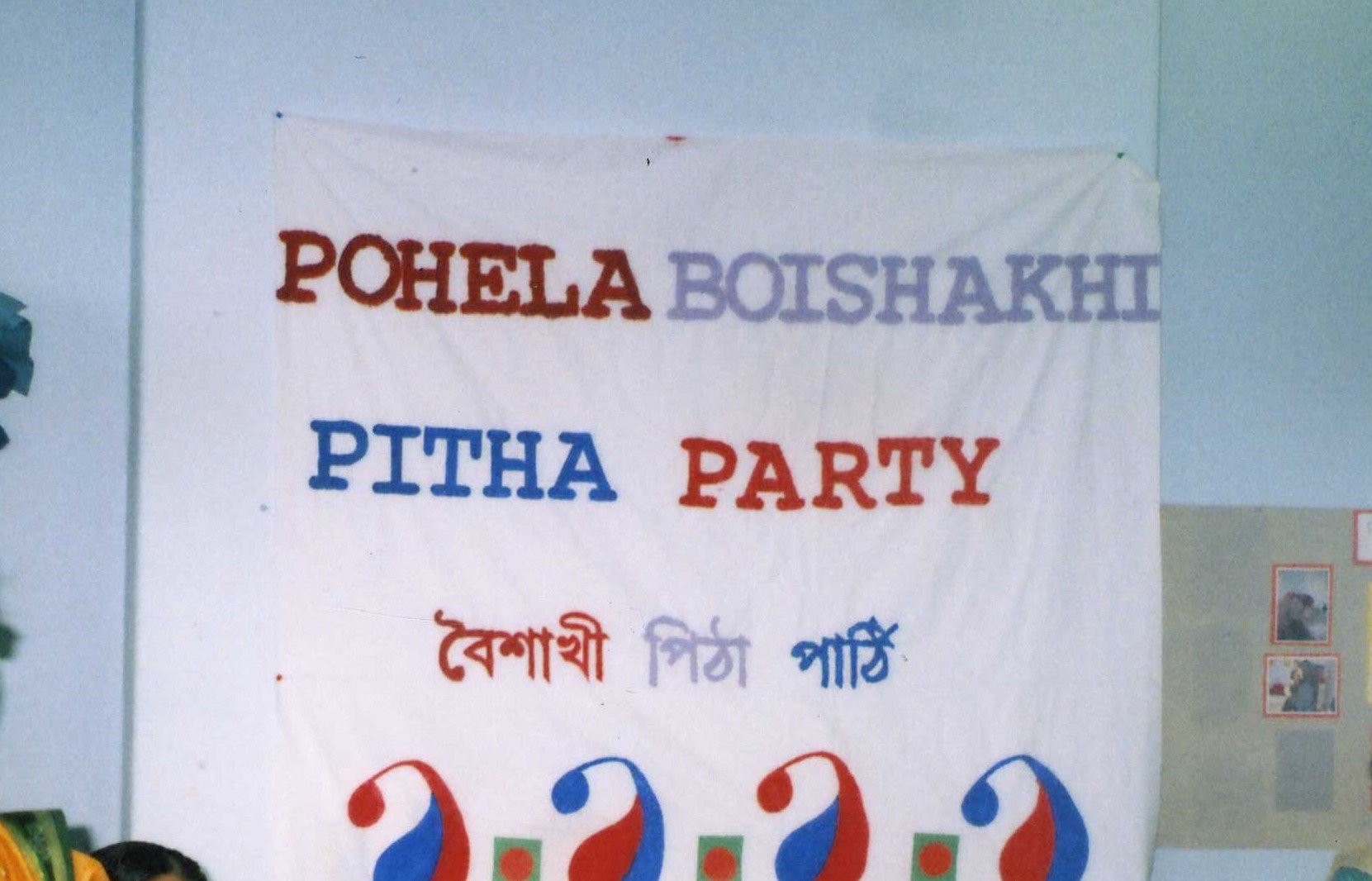 We'd love to hear about the foods you've been cooking or baking over this period. Who or what is your inspiration?
Stay tuned for more creativity from #TeamAIU over the next few weeks. Look after yourselves!